Skilled, Passionate & Experienced Team
We offer a variety of veterinary services at an affordable cost. Our friendly veterinary staff is honored to work with your pet at every phase of life, from the earliest vaccinations to treatment in the event of later-in-life medical issues. We offer a variety of in-house diagnostic and treatment services to make things as convenient, expedient and simple as possible. From our doctor to our front desk staff, Warren Animal Hospital is comprised of a team that is passionate about providing quality animal health care.
Our Team of Veterinarians has over 100 years of Combined Experience in Veterinary Medicine.
Dr. Richard M. Mello
Dr. Christopher C. Crane
Dr. Jody Mello-Brooks
Dr. Ilse Guck- Bickford
Dr. Erica Levin
Our team is supported by over 25 technicians, receptionists, and kennel staff including several certified veterinary technicians.
Kris Cabral, CVT
Erin Aparicio, CVT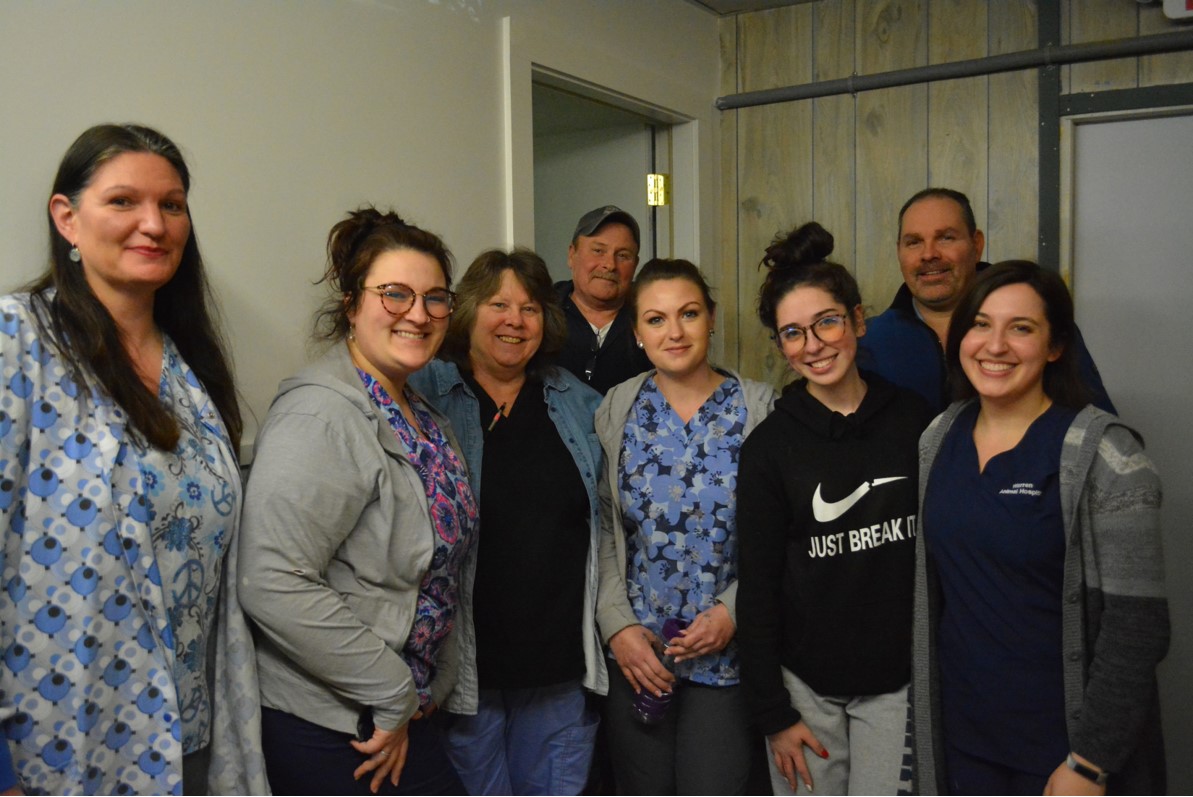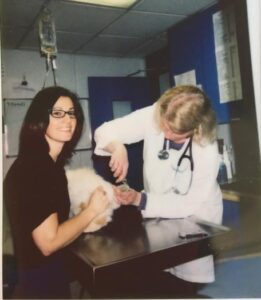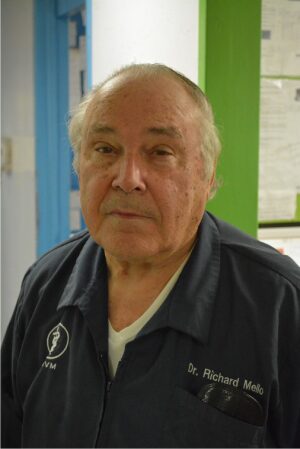 Dr. Mello has been the owner operator Warren Animal Hospital for over 50 years. Throughout his time as a veterinarian, Dr. Mello has treated everything from dogs and cats to goats and cows. He continues to work five days a week at his practice even into his eighties showing his passion for his job. He truly cares about each pet that comes into the hospital and is devoted to optimizing the experience as much as possible for pets and their families. His knowledge extends far past the boundaries of veterinary medicines as one of his biggest passions aside from animals is reading.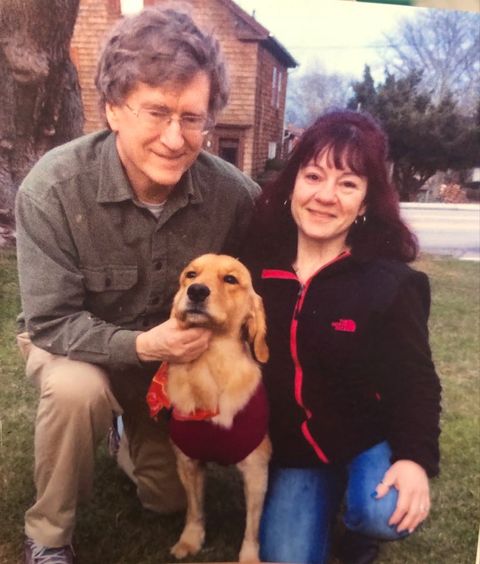 Dr. Crane has been Dr. Mello's right hand man for over 30 years. He is an invaluable asset to our hospital as he lives right next door and frequently stops by to check in on our hospitalized patients as needed. He has performed some of our most critical surgeries and enjoys working on our complex cases. He is a world traveler making many stops around the globe between graduating veterinary school in Italy and traveling to the Philippines for two months every year now. He enjoys tennis, bike riding, hiking and learning new information.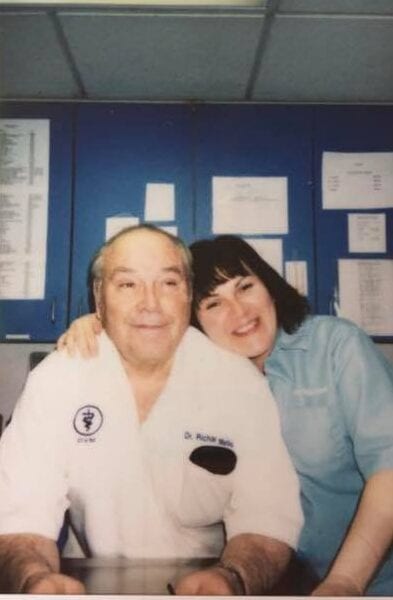 Dr. Jody Mello-Brooks has continued in her father's footsteps and pursued her passion and love for animals as a veterinarian. As Dr. Mello's daughter, she grew up working at the animal hospital starting in the kennel and going on farm calls at just 13 years old. She knew she wanted to be a veterinarian since she was four years old! She went to Cornell University for undergrad and then continued on to Cummings School of Veterinary Medicine at Tufts University. She began working as a vet in 1993 and hasn't looked back since. In her free time you can find her spending time with her family, friends, two dogs, and four cats as well as attending her son's sporting events (both also work at the animal hospital).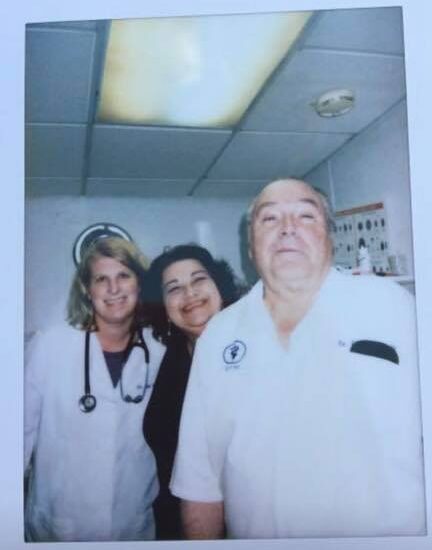 Dr. Ilse Guck-Bickford also started her path to veterinary medicine at Warren Animal Hospital by working as a technician in 1993. She attended Middlebury University (where she started the women's softball team) for her undergraduate degree, then University of Rhode Island for her Master's in Animal Science, and finally Atlantic Vet College in Canada for her Doctorate before beginning her career as a veterinarian in 2003. She enjoys baking, hiking, gardening, and spending time with her family. She has two dogs, four cats, a tortoise, fish, and a gecko.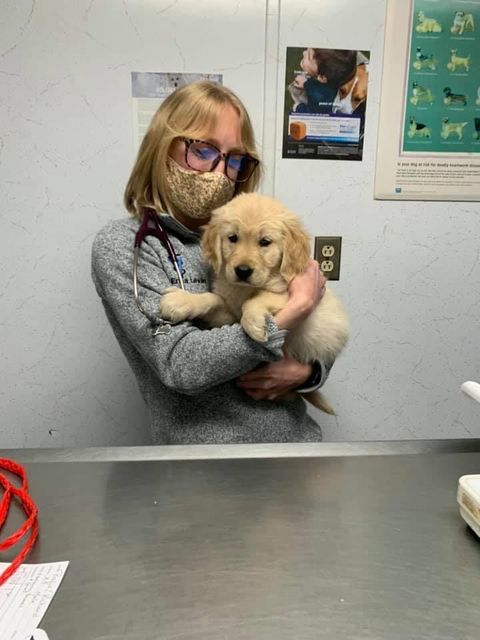 Dr. Erica Levin has been part of our team for several years since graduating the Cummings School of Veterinary Medicine at Tufts University. Her time in the emergency room at Tufts brought new technology and insight to the animal hospital and she continues to explore new diagnostic and treatment methods. She recently completed a continuing education course in ultrasonography. She has three cats at home and enjoys running in the summer and skiing in the winter.